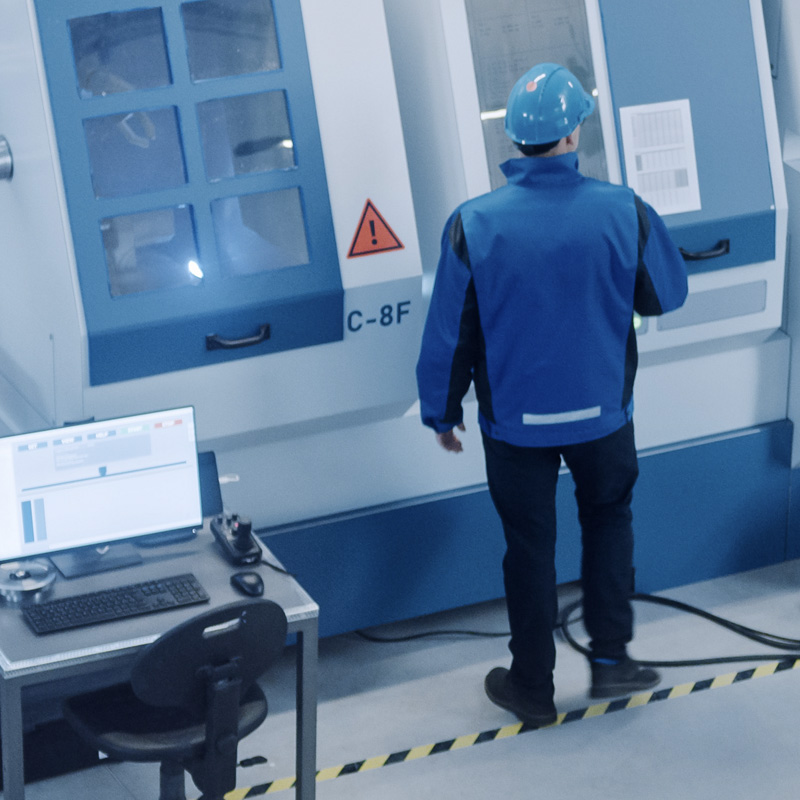 Solving System Integrator Automation Challenges
System integrators are constantly challenged with delivering custom automation solutions that solve specific problems while taking on two of the most critical risks in business: time and cost.
Whether you're an in-house system integrator or an outsourced controls company, every system integrator can benefit from automation solutions that are fast and easy to design and program, integrate quickly, and keep costs under control.
OEE DataWatch was founded on the idea that there is a better, more efficient way to build and program automation systems—a way that uses standardized hardware and software and eliminates unnecessary engineering and schematics costs.
The GenesisMaxim: Designed for System Integrators
The GenesisMaxim Equipment Monitoring and Control System was designed for system integrators who need fast, reliable, cost-effective automation solutions for the manufacturing environment. The GenesisMaxim is a standardized system capable of providing centralized SCADA capabilities to virtually any manufacturing line or process. It combines PLC and PC capabilities with a single pre-configured software package that is ready to run manually right out of the box.
The GenesisMaxim offers system integrators:
a universal, standardized control system that's ready to install in weeks, not months. Lead time from quote to installation is reduced by up to six weeks.
a patent-pending design that eliminates engineering and schematics and reduces upfront costs by as much as 50%.
an elegant I/O identification language that simplifies setup and troubleshooting.
standardized hardware and software with readily-available replacement parts that cost about 20% less
System Integrator Resources
To learn more about the GenesisMaxim Equipment Monitoring and Control System, check out our resources.