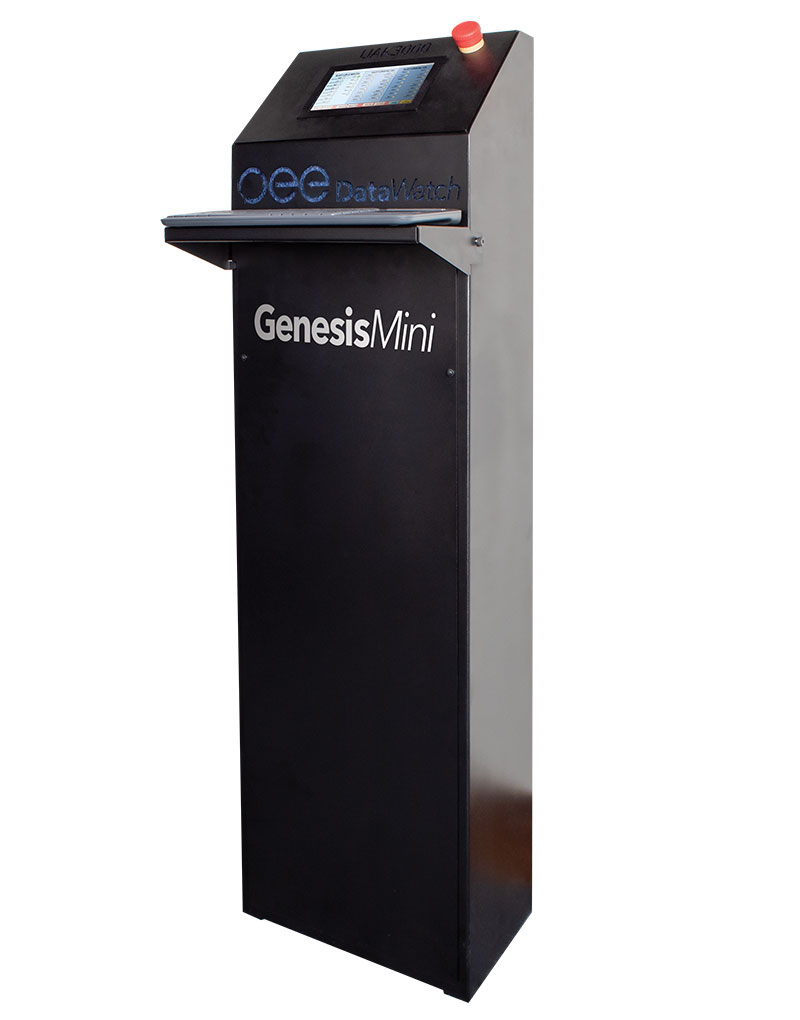 GenesisMini, industrial control panel and SCADA in a bolt-on miniature package
GenesisMini is a standardized industrial control panel and SCADA system in a miniaturized form that is ready to be bolted into place for plug-and-play installation by in-house personnel with no schematics needed.
Get all the details.
Cabinet Dimensions, Power Details, Installation, Displays, PLC Hardware, Software, Inputs/Outputs, On-Board PC Hardware, Software, Network Connectivity, Programming, Safety & Compliance, Training, Support, and Warranty – you'll find all that and more in the product sheet.
Compact Equipment Monitoring and Control System
GenesisMini features our innovative patent-pending design that standardizes and simplifies the interface to your equipment. Like others in the Genesis Series, the GenesisMini is OSHA compliant and allows operators to program, test, and diagnose problems without shutting down the line. GenesisMini comes with all required software loaded and licensed and the SCADA user screens set up and ready to run your operation manually.
Complete standardization

No schematics 

Simplified coding 

OSHA compliant with built-in safety
Miniature, bolt-on size

Connects to other

Genesis Series products

Expands I/O, automation control, and data acquisition
Questions?
Find out if this Genesis Series product is right for your manufacturing operation.
Explore other products in the Genesis Series.