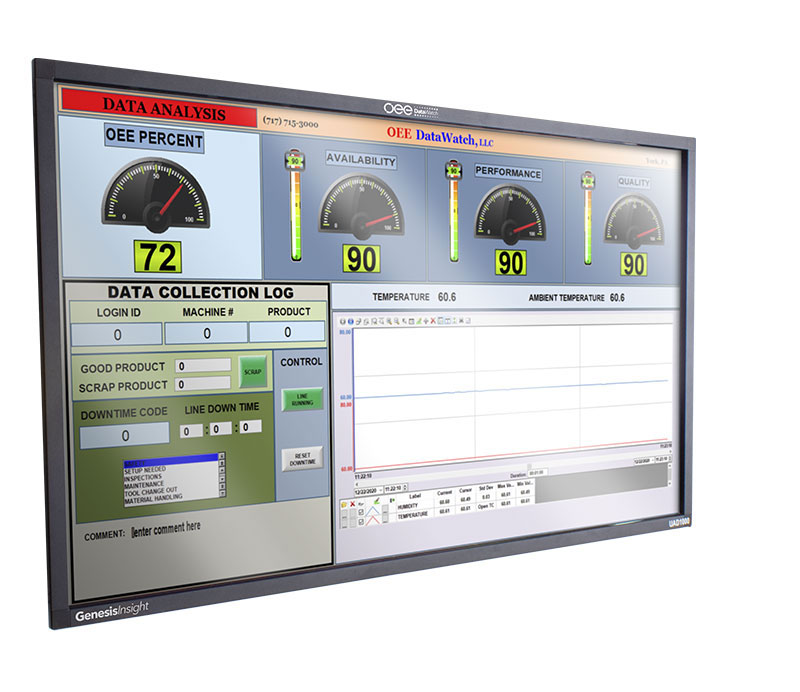 GenesisInsight, smart dashboard with touchscreen display
GenesisInsight is a 10-point multi-touch display and integrated SCADA system available in 40-inch and 21-inch versions.
Get all the details.
Cabinet Dimensions, Installation, Touchscreen, On-Board PC, Hardware, Software, Network Connectivity, Programming, Training, Support, and Warranty – you'll find all that and more in the product sheet.
Smart Dashboard with Touchscreen Display
When combined with one or more GenesisSatellite units, it forms a complete monitoring, control, and data acquisition solution with a unique and immersive touch experience. It is also perfect for meeting rooms, where it can connect to any Genesis Series product for remote monitoring of overall equipment effectiveness and plant conditions in real time.
Complete standardization
No schematics
Simplified coding
OSHA compliant with built-in safety
40-inch and 21-inch versions
Connects to other Genesis Series products
Remote monitoring in real time
Questions?
Find out if this Genesis Series product is right for your manufacturing operation.
Explore other products in the Genesis Series.